We know you just arrived, but Fall Break is coming, and you've got 10 glorious days to fill with travel all over the world. We're crossing off cities and countries from our bucket lists on The Western Loop and we're island hopping our way from Athens to Santorini and Corfu. How will you ever decide which trip is best for you? Have no fear. The blue crew is here to help ensure you pick the best trip, and then we'll make sure it's the Fall Break of a lifetime!
Step 1: When Is Your Fall Break?
Okay okay, an obvious first step. But, some of our trips only run on certain weekends! If only one trip is available when you've got your break. Voila! Decision Made.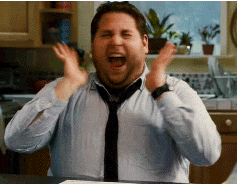 Here's our 2019 schedule!
October 11th and October 26th:
10 Days In Greece
Wander your way through the ancient ruins of Athens, gaze at arguably the most photogenic sunsets of all time in Santorini, then relax and party your way through a plate-smashing good time seaside in Corfu. Sometimes, having only one option is the best option. The only thing left for you to do is to get inspired and excited for all that Greece has to offer. Check out our itineraries and other blog posts like this and this. If you're ready to lock in the cheapest price possible, book now here! Don't forget to use a code of one of your favorite guides to save a little €€€.
October 17th:
Greece AND The Western Loop!
So clearly, you need Step 2 to help you decide whether Greece or The Western Loop is the trip for you and your friends. First, familiarize yourself with the details of our trips here. Still can't make up your mind? Have no fear. We've made a quiz for that! Scroll down and let the internet algorithm work its magic.
Step 2: Quiz!
[interact id="5d667319fdd93d0014289612" type="quiz"] 
So where are you off to for Fall Break?
Comment below and share this quiz if your friends need a little help deciding!

Plus: Don't forget to sign up for our email list. We never share your email with other parties. You'll be the first to know about upcoming sales, get the chance to snag coupon codes for trips, and you'll get a dose of wanderlust inspiration.


Enter your email below.