By Adam King
It's not your Paris, or your Barcelona, it's better. Alternative, gritty, beautiful — all words used to describe the City of 100 Spires, Prague. Like walking through a storybook, you'll see the old buildings that have stood for hundreds of years and the cobblestoned streets which have been stumbled upon oh so many times. I don't need to try to convince you why Prague beats every other city,  Prague does that on its own. But just in case you needed some rock-solid reasons, then here ya go:
1. It truly is a fairytale city
With beautiful architecture, the signature red roofs, castles and towers all around you, you'll realize that you've stepped out of your home and into a Disney book.
2. The nightlife is some of the best in Europe—maybe the world
With a wide array of options from cave bars & multi-story clubs to relaxing pubs and everything in between, Praha has you covered for your crazy nights out.
3. Oh, and did I mention the beer?
Prague is home to the best beers in the world including Budvar, Kozel, and more. You will never be in trouble trying to find a Dad Soda. Did I mention they only cost about $1.50 USD for a beer at a bar/club? Not a bad gig.
4. It is CHEAP
The beer isn't the only thing that is cheap in Prague. The Czech Koruna is used here and it allows for food, gifts, events and more to be some of the cheapest in Europe, so treat yo' self.
5. The John Lennon Wall
Arguably Prague's most famous landmark, come Czech out (get it?) the beautiful wall that is the Lennon Wall. Bring some spray paint, sharpies, or whatever you need to make your mark in Prague.
 6. Tredlnik's
What is a Tredlnik you might ask? Well, it is a delicious cinnamon pastry with or without Nutella (with, c'mon now) that is available all over Prague for just $1.50-2.00 USD. Sold.
 7. Czech Cuisine
From Gulash to fried cheese and everything in between, Prague has some great local dishes that will keep your taste buds in heaven.
 8. The public transport is awesome
No more worrying about where to park your car, who has to DD that night, or any of that. Prague has a great public transport system with metros and trams that is super easy to learn and get around (it's literally 3 lines that are color coordinated).
9. Everyone, for the most part, speaks English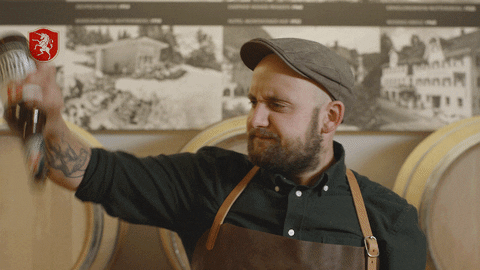 While it is great to go to a new country and be immersed in their language and culture, it is sometimes nice to have a piece of home over in Europe and not have to pull out your Google Translate app for every conversation. Luckily, the majority of Czech citizens speak English.
10. Letna Park
One of my favorite parks in all of Europe is beautiful Letna park. It overlooks the whole city, has walking trails, benches, and is a great place to enjoy a warm day with some fellow Prague humans.
 11. Hockey
Alright, you can call me biased if you want because I love hockey, but Prague is truly known for it. NHL greats have come from this city and their local league is one of the most competitive in the world. Plus the tickets are cheap and the beers are cold, so grab some friends and watch some of the best hockey on earth!
12. Old Town Square
The last point has to be made about the heart of the city: Old Town Square. With shops and restaurants all around, a beautiful clock tower, and festivals during Christmas and other special events, the heart and soul of Prague will always be alive and riveting.
Ready to take on Prague? Book NOW!