There's no better feeling as a study abroad student than spending an impromptu weekend in a new country. It's excitement and bliss and adventure all rolled into one and you only have a couple of days to dive into a new culture.
One of the best ways to feel fully immersed in a new city is by eating like a local, so let's get started on our virtual food guide of Prague, shall we?
Sweet Side
Obviously, we're starting with desserts!
In Prague, desserts are served everywhere from restaurants and bakeries to markets and street vendors. You can't get very far without spotting a tourist holding up a trdelník (we'll get there) to snap a picture against the Prague Castle backdrop or the charming pastel-colored city streets.
Let's take a bite into this sugar overload.
Trdelník
Try not to drool over this trdelník, a Prague dessert specialty, which is made by rolling dough around a stick and grilling it.
Once grilled, it's dusted with sugar and walnut crumbles and filled with anything you want: whipped cream, ice cream, custard… the choices are endless and totally customizable.
While not a traditional Czech dessert, it has certainly made a name for itself in Prague and is worth all of the hype.
P.S. It's totally acceptable to be that tourist and snap a sweet pic!
Ovocné Knedlíky: AKA, "Fruit Dumplings"
Before your first course, we recommend you try these warm dumplings filled with seasonal fruits and covered in melted butter and powdered sugar. They are often served as appetizers with multiple dumplings to be shared at the table.
The dumplings, or warm pillows of deliciousness as I like to call them, will likely be devoured in seconds so you might want to get one all to yourself. 
Jablečný Štrůdl: – Apple Strudel with Warm Vanilla Sauce
Missing American apple pie? Not for long!
Once you taste Prague's apple strudel, you will marvel at the flaky crust and tart thinly cut apples sprinkled with cinnamon and blanketed by a warm vanilla sauce.
It's a winter delicacy and a must-try!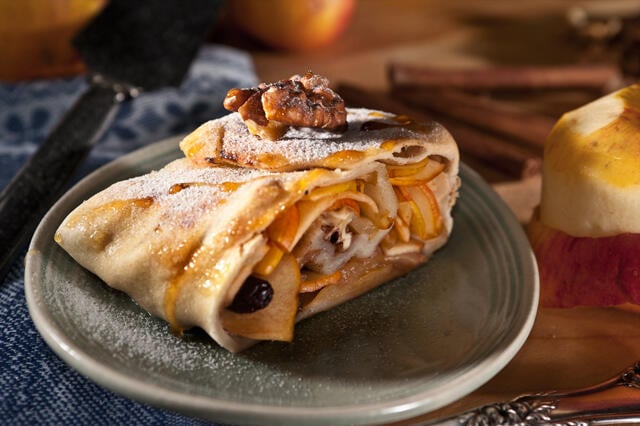 Hearty Meals
Time for Prague's bread and butter, and by that, we mean meat and potatoes.
The dishes served hot will warm you up and keep you full so you can tackle that late-night pub crawl.
Kulajda- Mushroom & Potato Soup
If you don't like mushrooms, (not even truffles?!), it's time to expand your mind and tastebuds. For my mushroom lovers, this soup is spectacular.
It is creamy and rich filled with mushrooms and potatoes with a hint of dill. The soup is often topped with a poached egg, sometimes even a quail egg! 
Řízek- Schnitzel with potato salad
Schnitzel is popular among many European countries from Germany to Austria and even Northern Italy.
Nonetheless, Czech schnitzel can definitely compete, but it's not a proper meal unless it comes with potato salad. 
Another unique way to try Czech schnitzel is to order the carp! The most popular fish across the Czech Republic is carp so why not give it a try?
If you like fish n' chips this is a great take on the classic.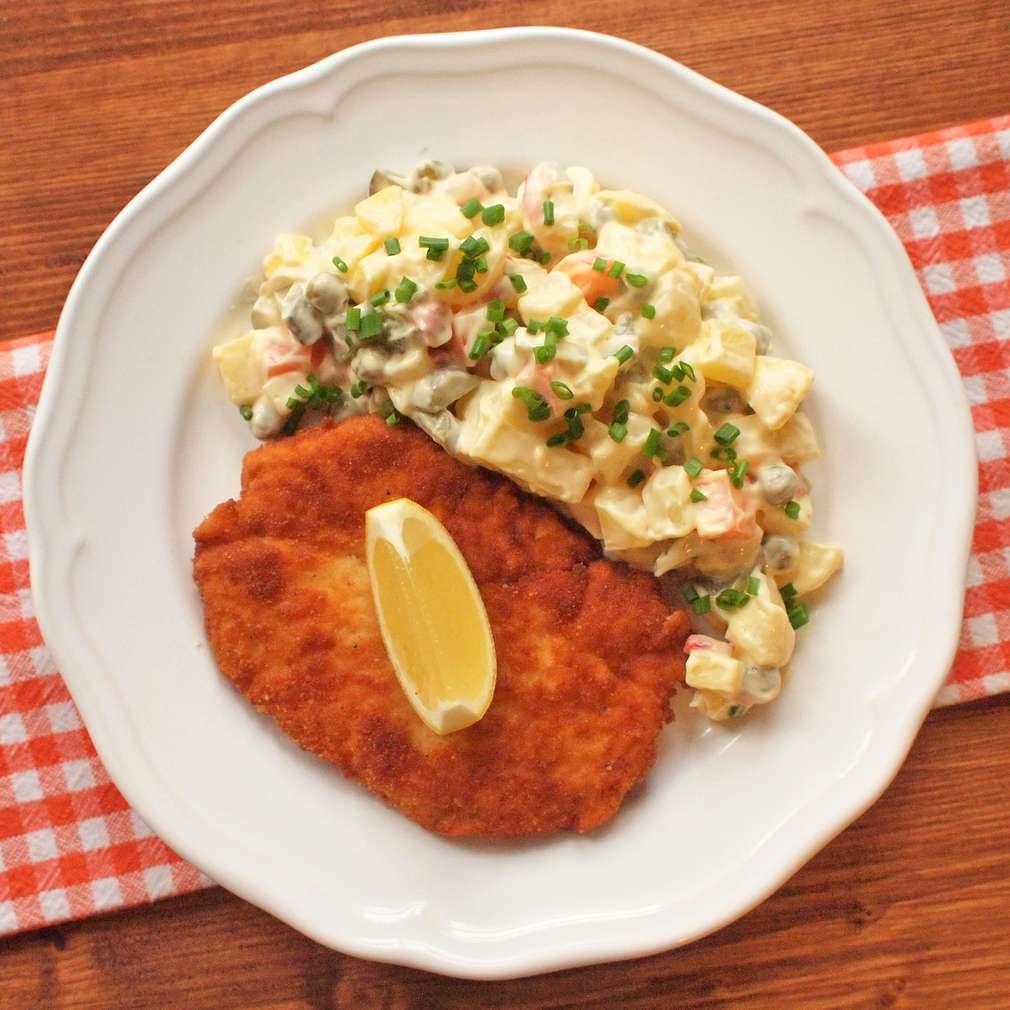 Guláš
Similarly, Guláš is another dish that is shared amongst Eastern Europe. Guláš may have started in Hungary, but Prague has made it a local staple.
Instead of vegetables, the braised beef is the focus making it a savory filling meal.
No dish would be complete without the dumplings on the side soaking in the flavorful broth. 
Late-Night Eats
After a long night of pub crawling, drinking some of the best and cheapest (when do those two ever go together) beer in Europe, you are ready to satisfy your late-night cravings and we have two options for you. 
Smažený Sýr- Fried Cheese
Yes, you heard me right FRIED CHEESE. This is the drunk dream food.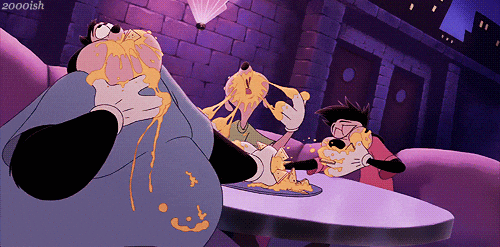 We'll just leave this photo here for you. 
Grilované Klobásy- Grilled Sausages
Arguably the best Prague street food is grilled sausages. You can get them plain or on a bun piled high with onions. The perfect compliment to beer and your night out.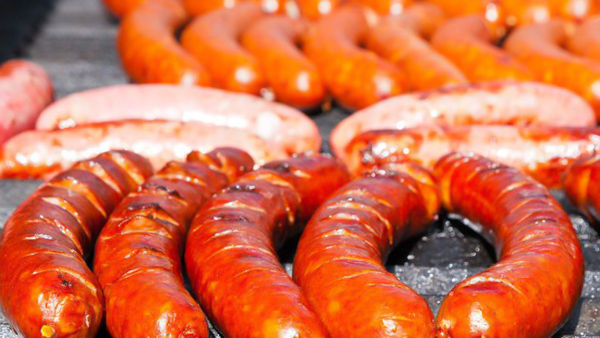 Now you're ready to tackle the Prague foodie scene and pile your plate high with all of these delicious eats. Go ahead and book your Prague Weekend trip now!