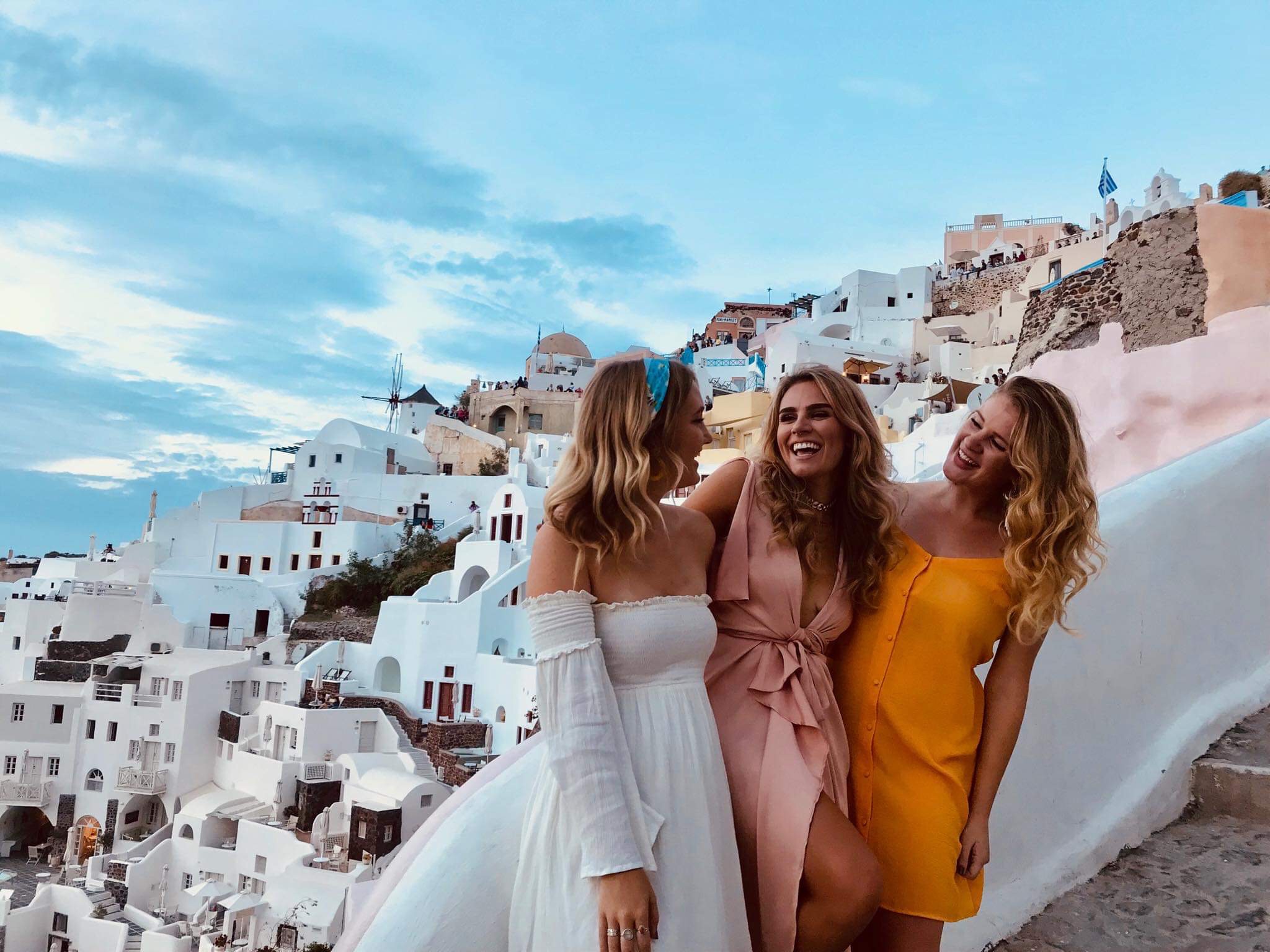 In case you have never traveled with a tour operator in a group setting, you may not know that all tour operators and European travel packages are certainly not the same. If you're a skeptic of group travel packages or maybe had a less than positive experience in the past – we're here to break down European travel packages for 20-somethings so that you may reconsider. If you had a great experience with a tour operator in the past, maybe you're looking for a different kind of experience this is also a great resource for you.
We'll explain what is a group travel package, what are the benefits, and what differentiates us from those other guys. In case you didn't know, we're Bus2alps, a European Group Travel operator who has been taking groups of Americans to over 50 European destinations for over 18 years —  so let's get into it!
What is a group travel package?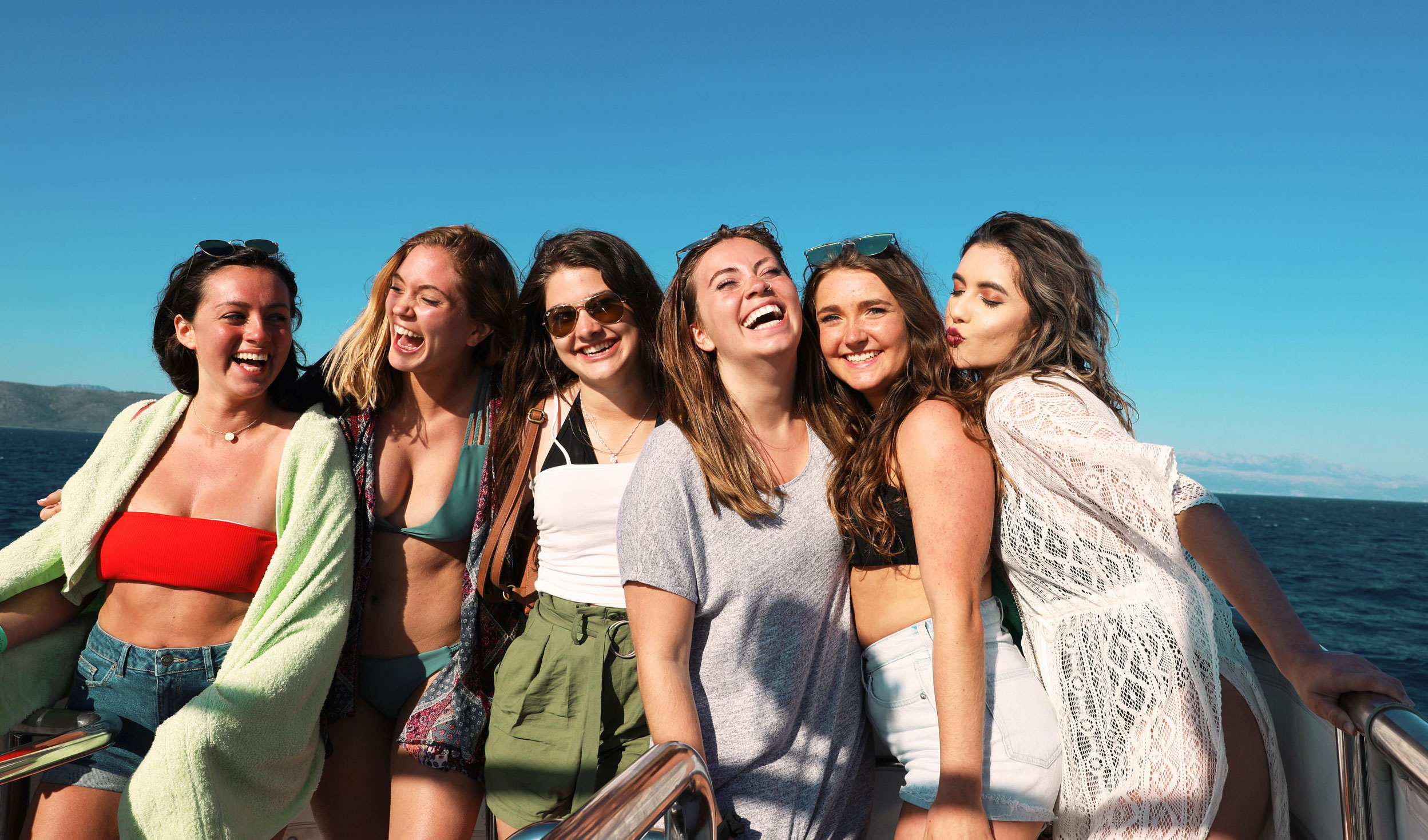 Sometimes called group tours, group holidays, group trips, or group vacations — group travel packages are experiences that are organized and operated by a tour operator for a group of participating guests. The inclusions (such as transportation, accommodation, meals, and activities) vary not only by the provider but also by each individual package they are offering. Other variables include group size, cost, and duration – all factors to consider when looking into group travel packages.
What are the benefits of group travel packages?
There are many benefits to working with a professional tour operator for your trip abroad. Let's break down a few of them.
Leave the planning, booking, and operating to the professionals
When it comes to planning a trip to a new destination in a foreign country, there is a reason that travel agents and tour operators have existed for so long — because it can be super overwhelming and time-consuming to plan a trip somewhere you've never been. How many days do you actually need to spend in Positano? Is Mykonos worth the hype and high-season price tag? These are questions you could spend an endless amount of time researching online to craft the (hopefully) perfect trip itinerary. Or, you could leave it to a professional tour operator who knows those answers instantly because they've taken thousands of guests there before. You just get to enjoy the ride and let a professional logistics and guide team facilitate the rest.
Avoid Scroll Fatigue
Have you heard of scroll fatigue before? A few years back, Hotels.com did a study that found that Millenials are too tired after being online for work and social media to spend time researching their vacations. Another crazy stat? One in eight respondents spend more than fifteen hours researching their vacation and in the end, over 50 percent ended up taking the same vacation they had before just to avoid research! Don't lose out on the opportunity to visit a new exciting destination just because you're too tired to plan it — look into group travel packages. The trip is planned, organized, and operated for you, all you have to do is show up on the day the trip starts!
Organize a trip with friends with ease
If you've ever had the joy of participating in a group project or organizing a group event of any kind, you know that getting a group of people to all get on the same page can feel a bit like herding cats. Planning a trip for a group of friends is unfortunately no different – especially when that trip is for a week or longer to a foreign country (or countries!). Taking on the task of planning a group vacation for you and your friends can get stressful and feel like an uphill battle. You need to get everyone to agree on the destinations, the budget, the itinerary, the style of trip, and more. A group travel package removes all this back and forth — instead, you get everyone to agree on a trip you all want to take, you pick the date for the trip, you can all pay separately (no spreadsheet figuring out who is Venmoing who needed), and feel confident that every detail has been handled, so everybody wins!
Travel with like-minded people
Maybe you want to travel, but your friends can't swing it and solo-travel isn't necessarily your thing — group travel packages are the perfect solution. Go with a group tour operator who works exclusively with groups of travelers your age, so you can travel 'alone' but together with a group! We have had so many guests over the years who have made life-long friends on Bus2alps trips, with other guests and our guide team.
---
In case you don't know us personally, we're Bus2alps and for over 18 years we have been taking Americans to the most sought-after European destinations and helped study abroad students make the most out of their time abroad. Our new Escape 2 Europe trips were designed for 20-somethings who are ready to travel to Europe (when it's safe to do so!).
What are Escape 2 Europe trips?
These trips were designed to maximize your time in Europe and help travelers check off multiple destinations on their travel bucket lists. These group travel packages were created with the feedback we got from our past guests who told us where they wanted to go — they were designed for you.
The details you need to know:
Weeklong trips for 18 – 30somethings to Europe's top summer destinations
Small groups of ~20 guests
Book your trip, book your flight, and go! We handle all the details
Trips Include:

Airport transfer to the city center
4-Star Hotel Accommodation
Breakfast every morning
In-city activities
Trip leader
All transportation
Suggested daily itinerary
Flexible free time
Destinations
Tap each European travel package name to get more trip-specific details!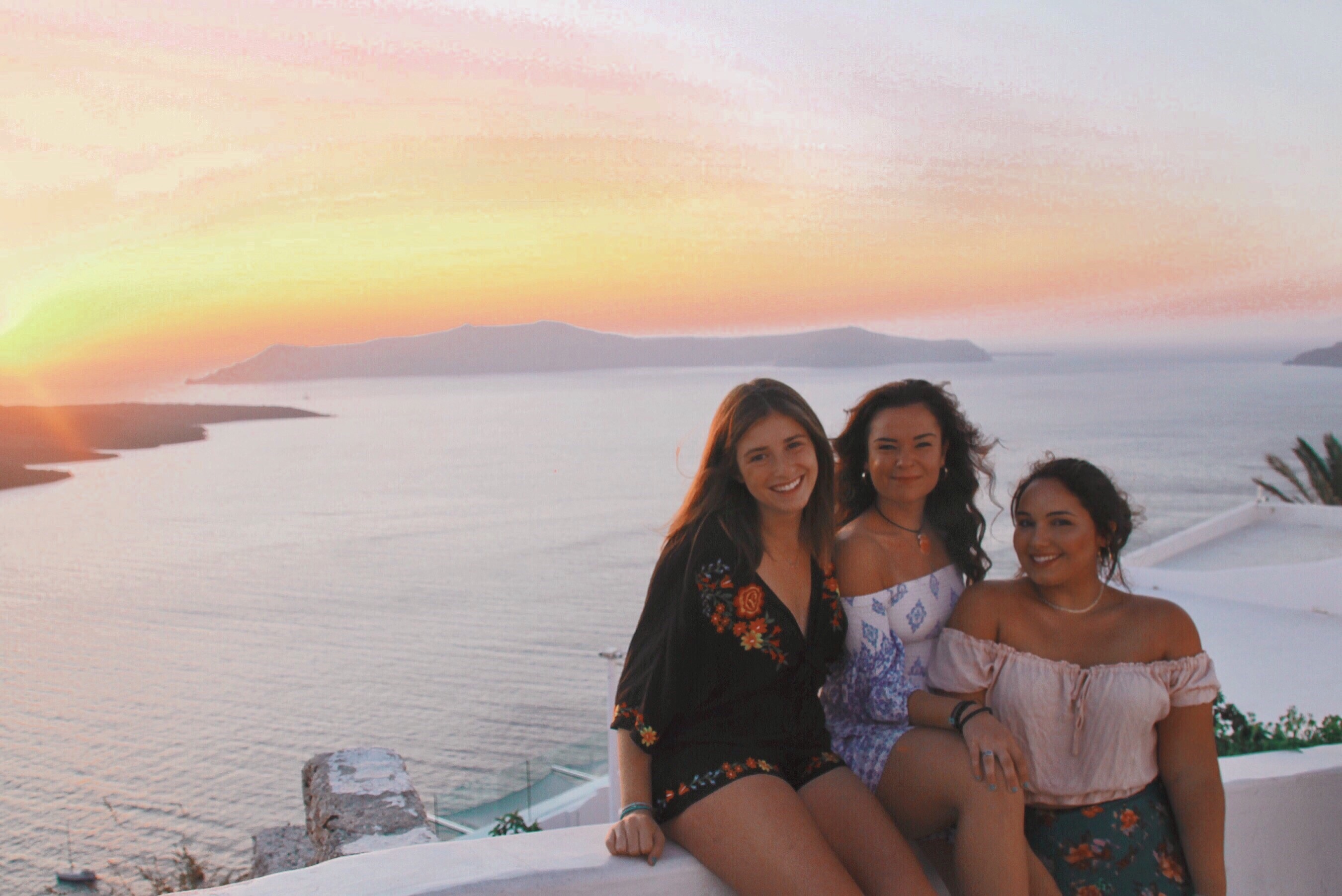 Spend the week enjoying the best of the Greek Islands: Santorini, Ios, and Mykonos.  Designed to fit perfectly in with your work schedule, take a week (from Saturday to Saturday) to escape to the land of white and blue buildings, crystal waters, and fresh feta.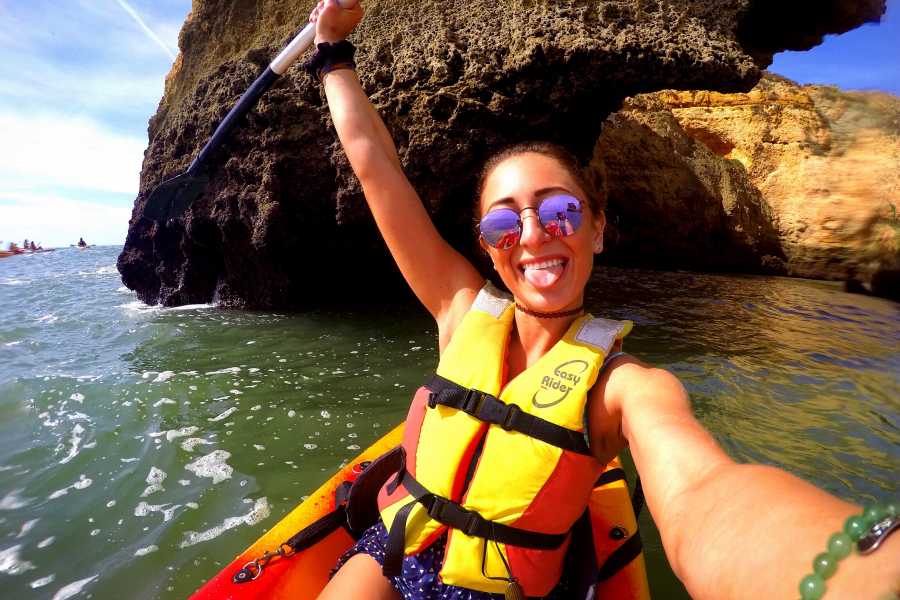 Hit the Gold Coast by visiting Lisbon, Lagos and Seville. Wander the colorful alleyways, test your skills on a surf board, and be swept away in a Flamenco show! A perfect week's vacation (Saturday to Saturday) to soak up that sun.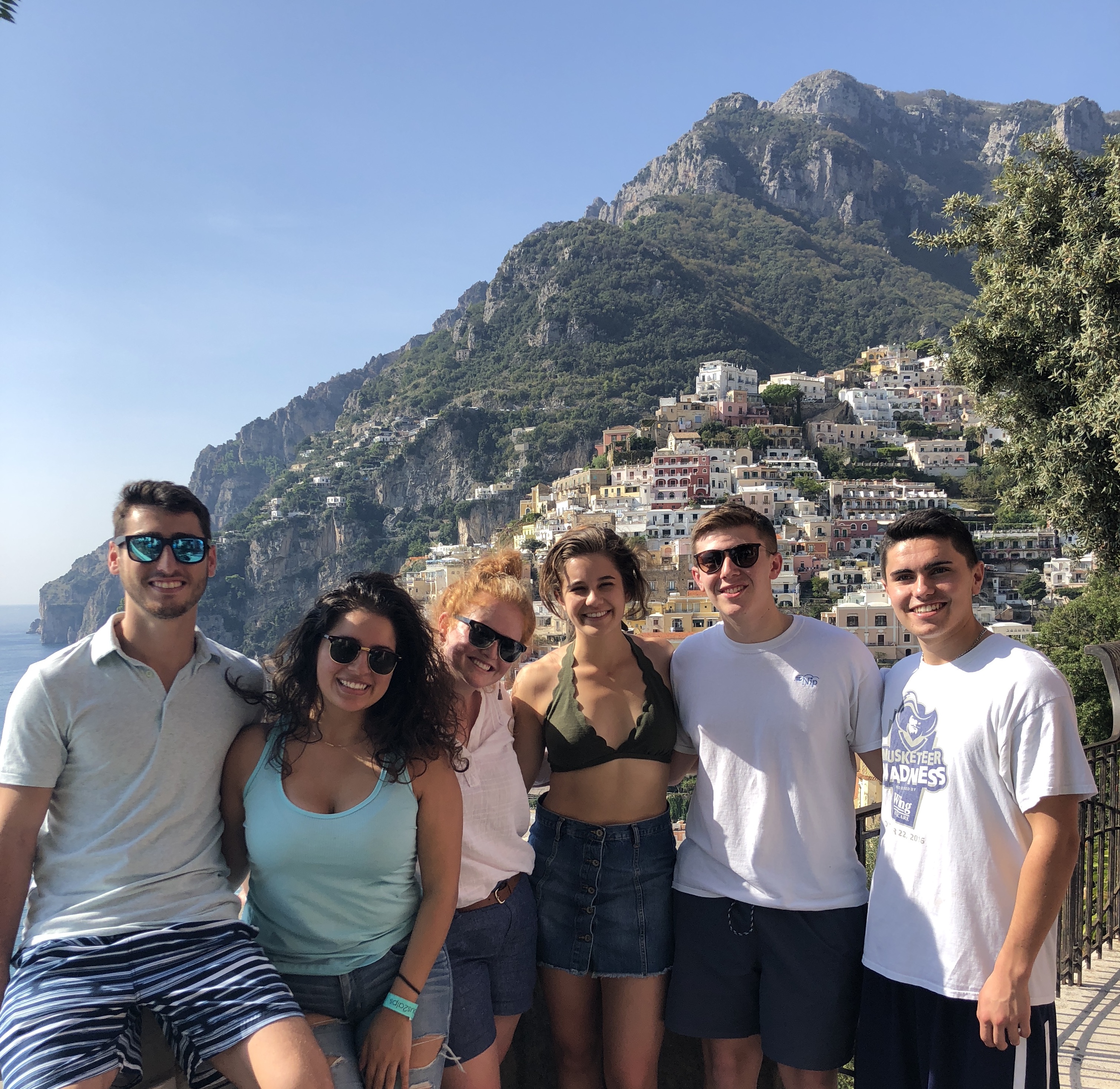 Immerse yourself in la dolce vita by spending a week visiting: Salerno, Capri, Lecce, Matera, Gallipoli & Naples. Arranged for a week's getaway (Saturday to Saturday) this trip is the perfect combination of relaxation and adventure.
So, what do you say? European Travel Packages – yay or nay?
Let's travel together! Have any specific questions? Contact us to chat through any questions you have.