by Leanne Harris
After living in Florence for eight years, I can safely say that I'm a low-key expert of aperitivo. If you're visiting Italy, I've got you covered with this expat's guide to Italian aperitivo (with recommendations for Florence and Rome). Cin cin! Let's get into it.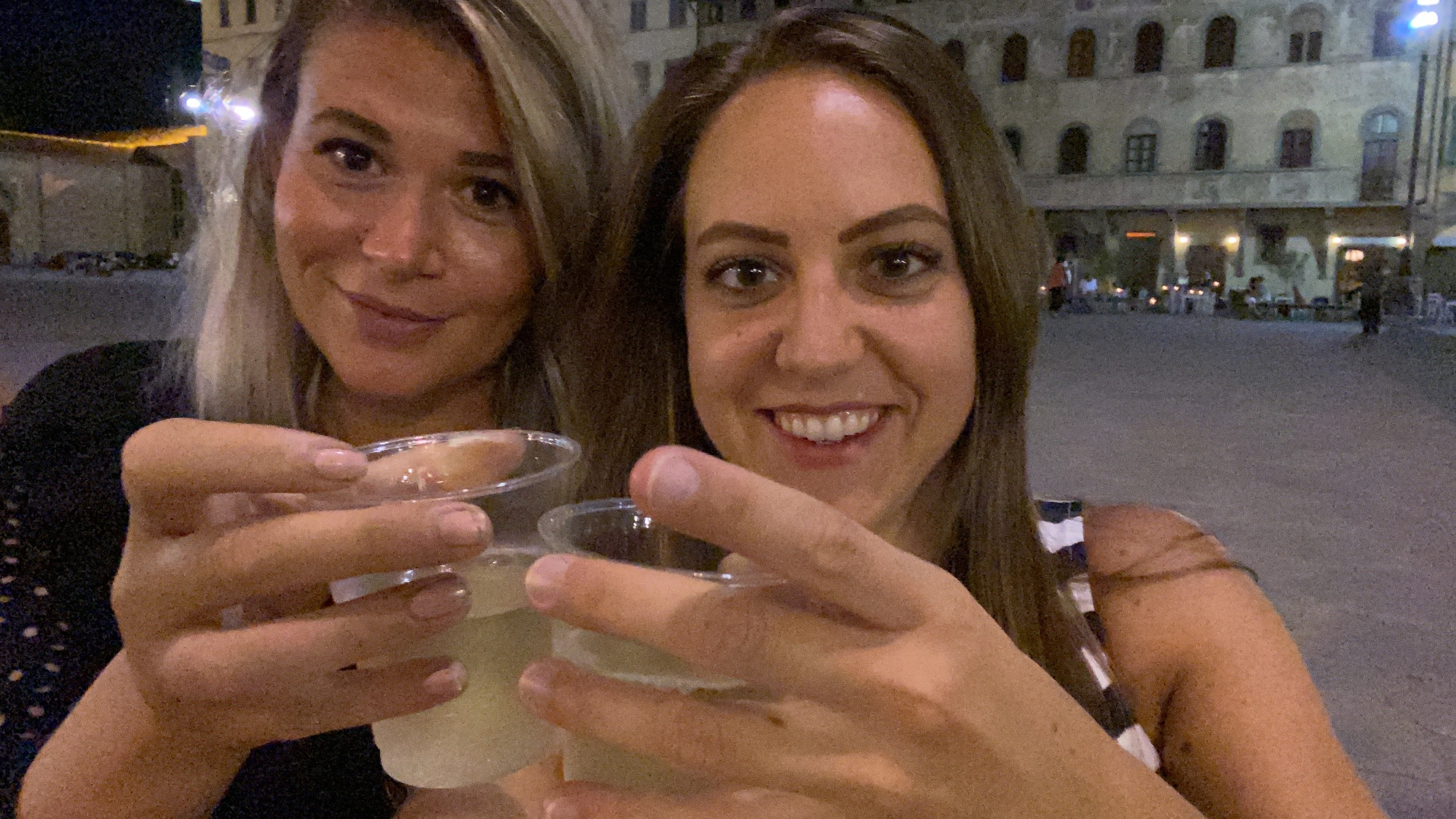 While in Italy there is one part of the day not to be missed, an absolute staple among locals and tourists alike: aperitivo. Now, what exactly is aperitivo?
Aperitivo, sometimes translated to the French "aperitif", is a pre-dinner drink meant to stimulate your appetite and is often accompanied by "stuzzichini" (light snacks). Historically this was not meant to be a meal in itself, but many bars offer an "apericena" (cena meaning dinner in Italian), which includes a buffet of appetizers that would serve to replace a more traditional dinner altogether. In this case, small plates are used and etiquette would suggest that one should order a second drink if they wish to indulge in second or third helpings.
The average price for aperitivo generally ranges from 7 to 12 Euro per drink and includes the snacks/buffet. The most popular Italian aperitivo cocktails are the Spritz and the Negroni. But we're here to share not only our favorite drinks but all the best spots in Rome and Florence to live your best Dolce Vita and enjoy a traditional Italian aperitivo.
The Italian Aperitivo Drink Guide
The Spritz (two variations)
Aperol Spritz (more common and less bitter)
The drink that Instagram dreams are made of! This classic aperitivo staple is a personal favorite.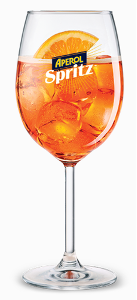 2 parts Aperol
3 parts Prosecco (dry, Italian sparkling wine)
a splash of soda water
Garnished with an orange slice
Served over ice
Campari Spritz (more bitter and red in color)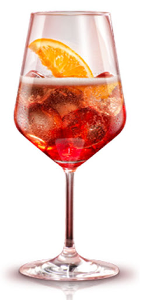 2 parts Campari bitter
3 parts Prosecco (dry, Italian sparkling wine)
a splash of soda water
Garnished with an orange slice
Served over ice
The Negroni
Negroni (Classic preparation)
Negroni is another drink that utilizes Campari for this delicious (albeit less fizzy) Italian aperitivo cocktail.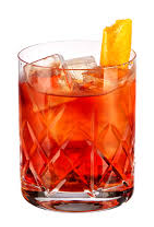 Equal parts:
Gin

Red vermouth

Campari bitter

Garnished with an orange peel

Served over ice
Negroni Sbagliato
This literally translates from Italian to "Mistaken Negroni!" due to the switch up of the ingredients!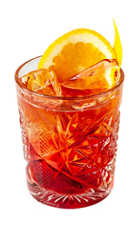 Americano
Not to be confused with a caffè americano! This is another Italian aperitivo drink that includes the popular Campari bitter.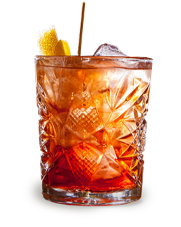 Equal parts:
Red vermouth

Campari bitter

Club soda

Garnished with a lemon wedge or lemon peel

Served over ice
When you have your next Italian aperitivo be sure to give one of these classic Italiano aperitivo cocktails a try. If you're not feeling adventurous you are always able to order a classic cocktail (like a Moscow mule or Gin fizz), or a glass of Italian wine or prosecco!
Now that you have had a crash course in Italian aperitivo cocktails, I'm ready to reveal the list of my favorite aperitivo spots in Florence and Rome.
Best Spots for Italian Aperitivo
Florence Aperitivo
While I am admittedly slightly biased as I have lived in Florence over the past eight years, I can honestly say that Florence does Italian aperitivo right. Check out three of my favorites for your next Fiorentine apertivo!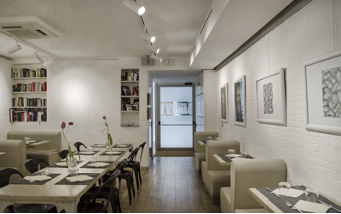 Ganzo is the creative learning lab of Apicius International School of Hospitality. With culinary students as your chefs, you will experience an amazing array of both traditional and non-traditional foods paired with either a cocktail or wine for only 5 Euros.
Address: Via dei Macci, 85R

Located near Piazza della Repubblica, the Odeon Bistro offers fine cocktails and, while the buffet may seem small at first glance, the staff constantly replenish! The outdoor seating area (open in summer and heated in winter) creates the perfect ambiance for your aperitivo. Cost depends on your drink order, generally from 10 Euros.
Address: Piazza degli Strozzi, 8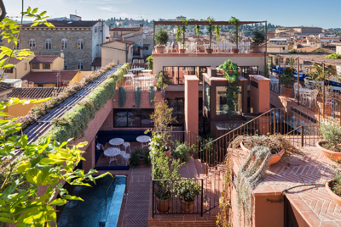 You do not have to be a hotel guest to enjoy pre-dinner drinks at the stunning Angel Rooftop Bar, offering a backdrop of unbeatable views of the Florence skyline from the city center! Sip on their signature cocktails and nibble on finger foods (ordered separately). Prices vary but are lower than many other rooftop bars, comparatively.
Address: Via Calimala, 2
Rome Aperitivo
Having spent quite a bit of time in Rome myself, (and after consulting with local Roman expats/friends) these three recommendations will not disappoint for your Roman aperitivo.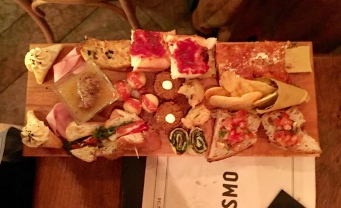 Sip on an Italian classic or your favorite cocktail at the casual Meccanismo Bistrot in the Trastevere neighborhood of Rome. This is a popular spot for university students and young adults, as the low costs do not reflect poor quality. The contemporary industrial style is fun and inviting; outdoor seating available, as well. Check out the spread that you get included in the price of your drink, drool!
Address: Piazza Trilussa, 34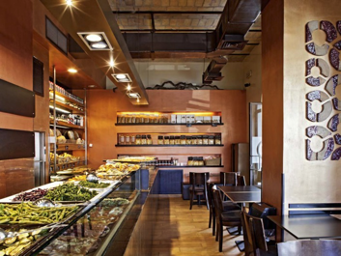 Head over to the Roma Ostiense neighborhood to be delighted by Doppiozeroo (with two o's!) Pizzas and savory brioches are continuously presented fresh out of the oven, accompanying various "primi" (first courses: pastas, risottos, etc.) and "secondi" (second courses: meats and more hearty dishes). This buffet is sure to delight your palate and the hand-mixed drinks are the perfect accompaniment!
Address: Via Ostiense, 68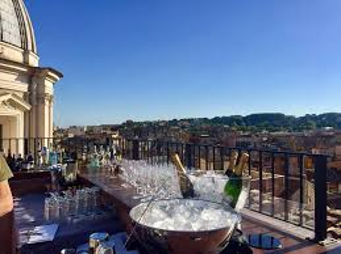 Located off of Piazza Navona, the rooftop bar at this luxury hotel is on the panoramic terraces that offer stunning views over Rome. You will need to book in advance and expect to pay a pretty penny, but visitors agree that the views, delicious food and drinks, and top-level service are well worth the price! This is the perfect aperitivo for celebrating something special or impressing a romantic date.
Address: Via di Santa Maria dell'Anima, 30
Whether you are with friends, a significant other, or a solo traveler we hope you will enjoy these great aperitivo spots in Florence and Rome. This is just a taste – we would love to hear of your other favorite aperitivo joints in the comment section below!
"Salute!" (Cheers!)